Currently, the only proven BHD symptoms are skin lesions, lung cysts, collapsed lungs and kidney cancer. There have been a number of case studies that report BHD patients with other cancers or symptoms. As BHD is a rare disease, if only a few BHD patients develop another symptom, it is very difficult to tell for certain if this symptom is caused by BHD or by coincidence.
We are actively researching the link between BHD and cancers. Currently the only cancer shown to be associated with BHD is kidney cancer.
Below we discuss some of the cancers that have been seen in some people with BHD.
Colon polyps and colon cancer
Some studies have suggested that colon polyps and cancer are associated with BHD, while other studies have found that they are not linked. Colon polyps and cancer are themselves quite common, meaning that a number of people with BHD may develop these symptoms by chance. This makes it very difficult to conclusively prove they are a symptom of BHD.
Parotid tumours
There have been at least eight cases of BHD patients developing parotid tumours. As BHD and parotid tumours are both so rare, it seems quite unlikely that eight patients have developed both by chance alone. For this reason, some BHD experts think that parotid tumours are a rare symptom of BHD, although there is still not enough evidence at the moment to prove this link.
Thyroid nodules and cancer
Two studies have found that around half of people with BHD have thyroid nodules. However, neither study accounted for the fact that thyroid nodules are quite common in the general population. This means that at the moment, we do not have enough information to know if these cases were coincidence, or if BHD causes thyroid nodules.
The BHD gene, Folliculin, has been shown to be associated with thyroid tumours – one in a BHD patient, and in one sporadic case (i.e., the patient had thyroid cancer, but didn't have BHD.) This suggests that BHD patients may have a very small risk of developing thyroid cancer, but again, currently there is not enough information to conclusively prove this.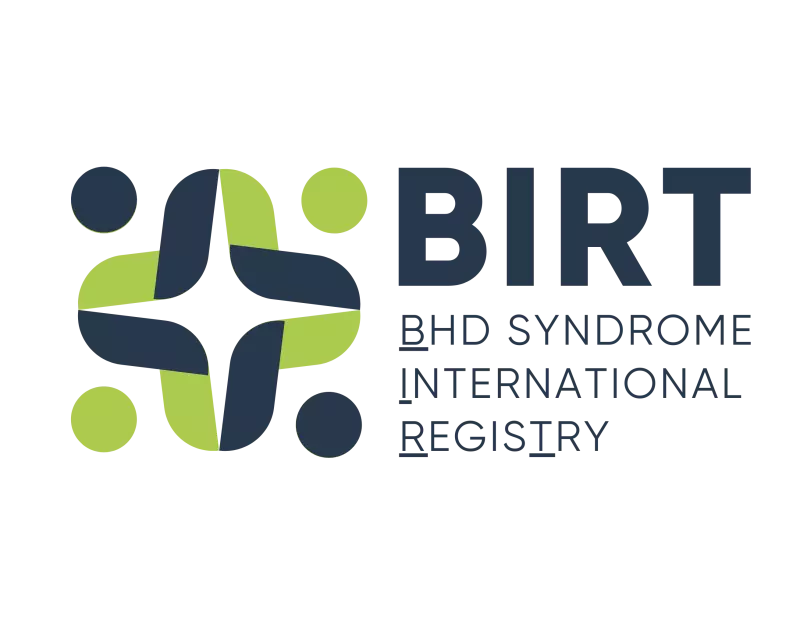 Help us better understand the symptoms of BHD
by taking part in the BHD patient registry (BIRT)