Take part in BHD research by completing the BHD Syndrome International Registry (BIRT).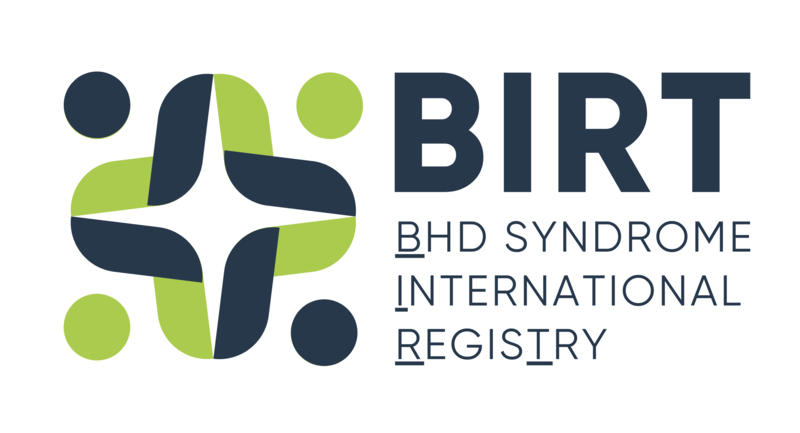 We want to reach a stage where there are treatments and eventually a cure for BHD. We believe that the BIRT registry is the first step to reaching that goal.
With information from the BHD community, we aim to speed up research and gain new insights into BHD. Importantly, this is a chance for people with BHD to drive forward research in the field.
What is a registry?
A patient registry is a centralised database that collects information about people with a certain condition or set of conditions. They are useful for studying rare diseases, as researchers have access to much more data than they would see in their own institution.
Aims of the BHD Syndrome International Registry (BIRT)
Develop clear guidelines for diagnosis and management of BHD.
Determine how common BHD is.
See if people with BHD experience other symptoms (other than those known in the skin, lung and kidney).
Collect information on the type of kidney cancer most likely to develop in BHD.
Collect information on the management of symptoms (e.g. kidney scan type and frequency).
Include information on genetic sequencing to see if any variants are linked with particular symptoms of BHD.
Collect lifestyle information to understand if other factors influence the treatment or management of BHD.
Assess the quality of life of those living with BHD.
Use the registry as a database for potential future clinical trial recruitment.
To answer these questions, we need to collect as much information as possible about BHD. It is important that as many people as possible join the study and you can help spread the word. To inform your family members about the registry, we have written a template letter explaining the BHD registry and inviting them to join. You can download and personalise the letter here.
If you are a healthcare professional, you can download our BIRT leaflet to give to patients.
Sign up to the registry by clicking the button below. This will take you to the registry website where you can fill out the registration details. You can also watch the video below to find out more.
A step-by-step guide on registering and completing the surveys is available now as a PDF and word document. If you wish to read the guide in a different language, please select your language by clicking 'Other Languages' at the top right of the screen and download the guide as a word document.
BIRT was created in partnership with Pulse Infoframe.